Marilyn Rose Reynolds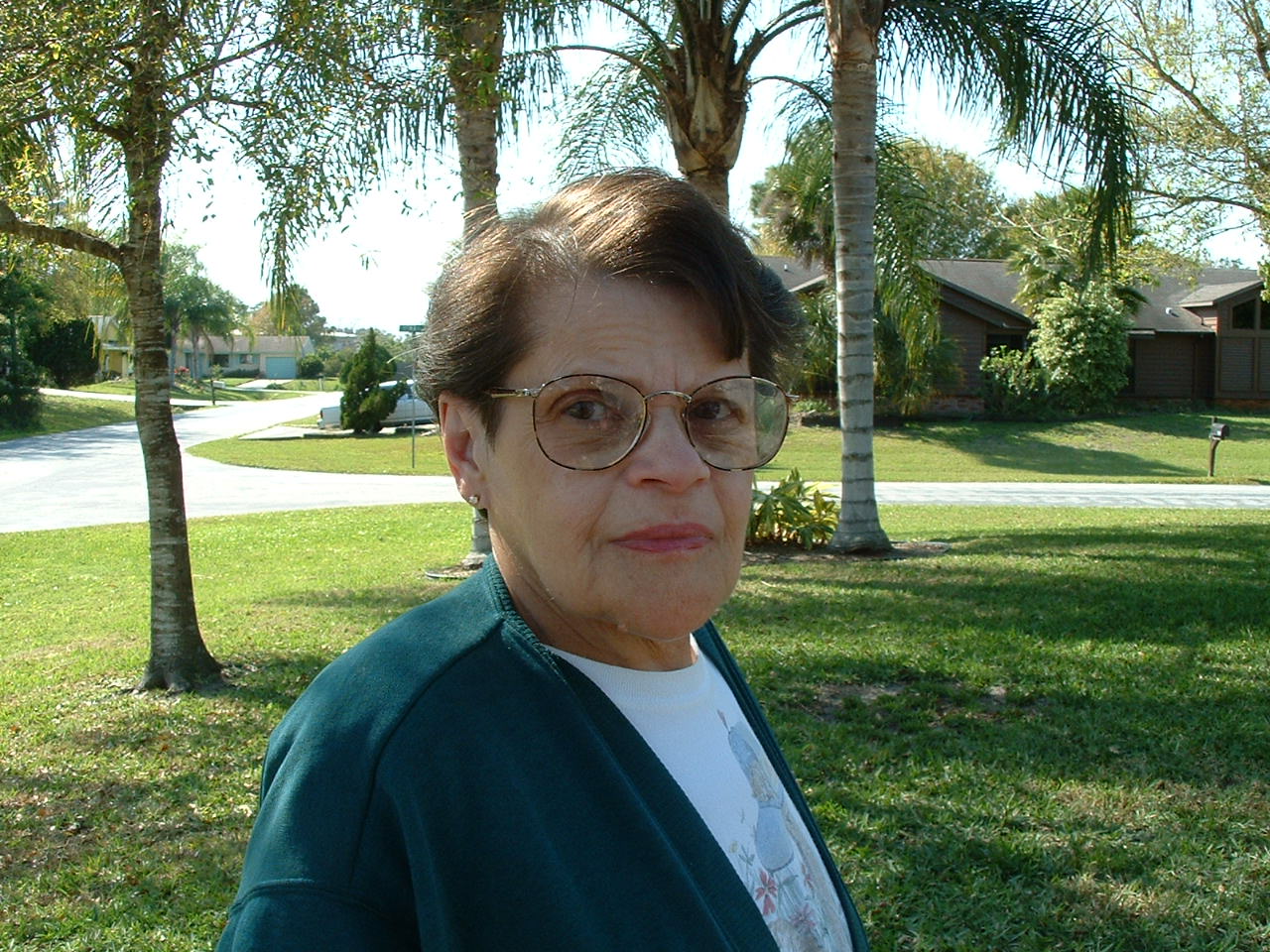 "She was little, but she was powerful." (a friend)
"I'm short, but I'm mean." (Saying on her favorite mug)
"Marilyn knew how to be a friend." (another friend)
1932 - 2003
Here are some photos from my collection. I hope to update this page with some scanned images from the past and images sent in by friends and family. So check in occasionally. If you want to add stories or photos, please email me, Cynthia Reynolds, at LittleDiva@aol.com.

Palm Bay Florida, October 2002
This was their home in Florida.

Disneyworld, 1999

The Reynolds Clan in Florida, 1999
With Spike and Betty Reynolds and their daughter Karlene and her husband Dave Folts. And the Slade gang as well.

Kennedy Space Center, 2002
The kids last great time with Grandma.
Here are photographs of some of Marilyn's art work - they do not do justice to the works themselves, but they are the best we have right now. I hope to update these as well.

Last Work
This is the last piece she was working on. We left it on the easel as we found it.

This was the picture that occasioned the famous line by a visitor.. "Wow - where did you get the enormous paint by number!"
Other items of interest....
Obituary from the Waukegan News Sun
Memorial Service, October, 2003